Improve your smile in a welcoming atmosphere
At Merivale Dental Centre, we know that visiting the dentist can be intimidating. We help put you at ease in the dental chair by creating a relaxing, inviting atmosphere.
Our friendly team members are always ready to answer your questions and help you make empowered choices about your oral health. As a team, we speak many languages and have extensive experience providing quality care for the whole family.
Of course, happy, healthy smiles are our ultimate goal, which is why we offer a range of services and treatments to care for your oral health.
How we help improve your oral health
We help protect your oral health with dental checkups and teeth cleaning.
We can improve the appearance of your smile with cosmetic treatments.
We help restore your teeth, so that you can confidently show your whole smile.
We provide a relaxing environment, so that you feel at ease in the dental chair.
We motivate children to brush and floss by making oral health fun.
We provide high quality, efficient care with the help of advanced technologies.
We keep you safe with sterilization procedures and Covid-19 safety protocols.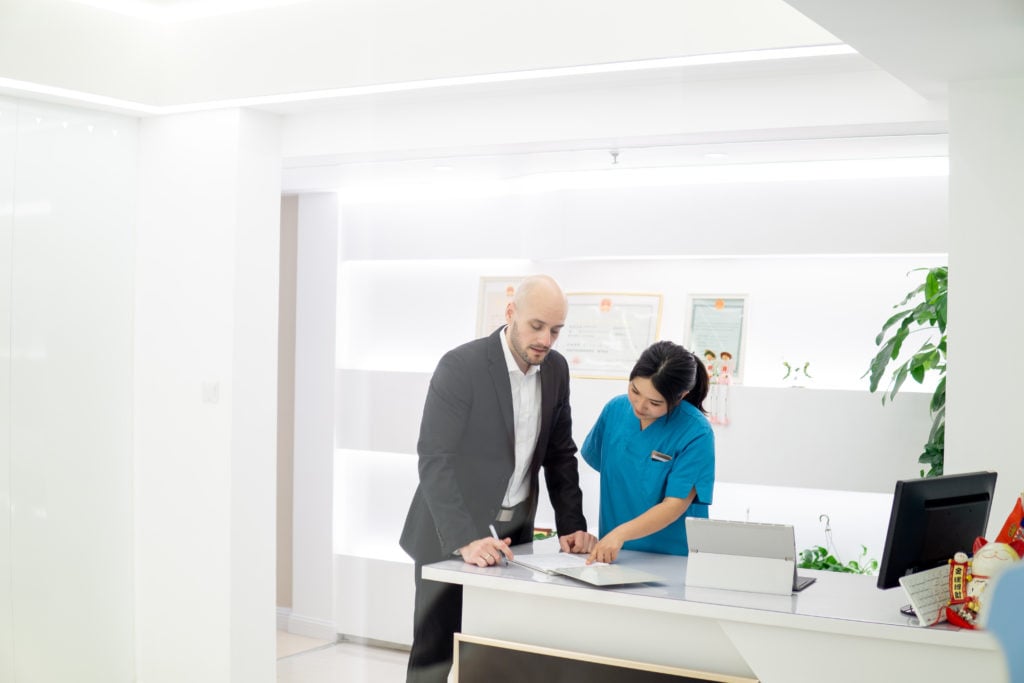 Our guiding core values
Our team members follow a set of core values that allow us to provide quality care in a welcoming, positive environment.

Personalized service
We don't believe in one-size-fits-all care. Instead, we offer personalized service to meet your unique dental care needs. We listen carefully to your concerns, so that we fully understand them before beginning treatment. We also thoroughly explain treatment options. We give you all the information you need to make empowered decisions about your oral health.

Teamwork
We've put together an incredible team of dental professionals who love working together to build healthy smiles. When you come into our Ottawa dental office, you'll be welcomed into a positive atmosphere full of friendly faces.

Dedication
We've been helping patients achieve healthy smiles for several years, and we have no plans to slow down! We're dedicated to helping individuals and families improve their oral health, one smile at a time.

Education
We are always learning, so that we can stay on top of the latest technologies and techniques in dental care. Continuous education keeps us passionate about transforming smiles. We share our knowledge with you and your family by teaching you how to take care of your oral health.

Professionalism
We are committed to providing you with comprehensive and reliable dental care. That means taking responsibility for your safety, comfort, and satisfaction throughout the treatment process. We also know that dental visits can create anxiety. Our team members combine professionalism with genuine compassion to put you at ease.
Meet our
team
We hire team members based on both expertise and personality.
Our friendly and experienced dental professionals will make your time at the dentist a breeze.