Oral surgery

Ottawa

We offer a range of oral surgeries to improve the health and appearance of your smile. Book a visit to find out the best treatment options for you.
Oral surgery

to safely restore your smile

Our team of skilled and experienced dental professionals perform a variety of oral surgeries, including dental implants, wisdom tooth extraction, and gum grafts.

Because your safety and comfort are our priority, we always take care to ensure that you're fully prepared during each stage of treatment.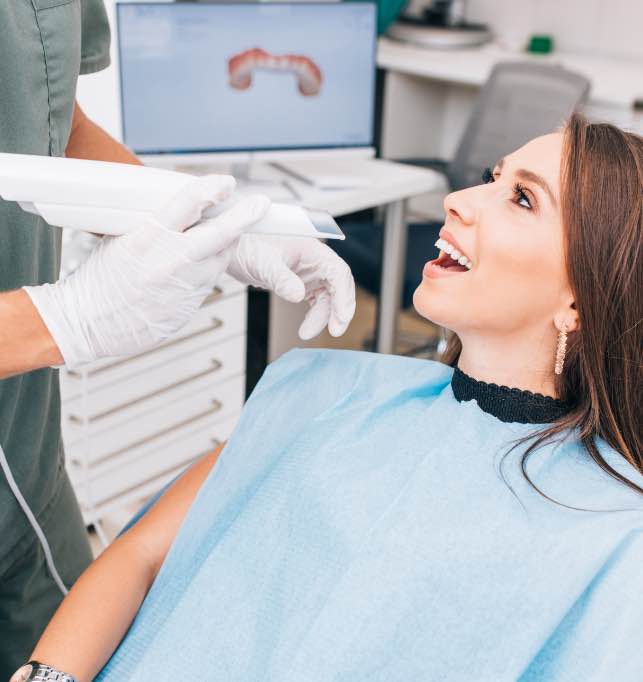 Do I need
oral surgery

?

Oral surgeries are procedures that treat diseases, defects, and injuries in the oral cavity. The first step to find out if you need oral surgery is to consult with your dentist. They will perform an exam and determine the best treatment options for you.

Consult with one of our Ottawa dentists to find out how we can help restore your smile.
Types of
oral surgery

we offer

We offer several types of oral surgery to improve the health of your smile.
Root canal
When a tooth's pulp becomes infected or the tooth is nearly dead, a root canal is needed to restore the tooth back to its natural strength.
Dental implant
Dental implants replace tooth roots and act as an anchor for an artificial replacement tooth. They can be used to replace a single tooth, or multiple teeth in different areas of the mouth.
Tooth extraction
If your tooth is loose or badly damaged, a tooth extraction may be the best option to relieve the pain and make space for a dental implant.
Wisdom teeth removal
Your wisdom teeth are molars found in the back of your mouth. Wisdom teeth that don't erupt properly usually need to be removed to prevent damage to the surrounding teeth, gums, and bone.
Bone grafts
A dental bone graft is a procedure to replace lost bone and strengthen your jaw. Bone grafts also cause your body to regrow new bone.
Gum grafts
A gum graft is a surgery to correct gum recession. It involves taking tissue from your palate or another donor source and grafting it to the area of gum loss.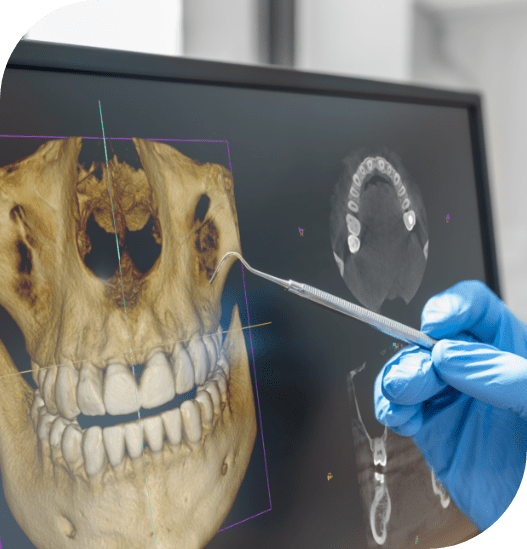 3D guided surgery

for more accurate treatment

At Merivale Dental Centre, we use 3D guided surgery in implant dentistry. This technique uses computer imaging to determine the optimal implant location.

With 3D guided implant surgery, we're able to visualize the steps of the implant procedure before we perform them. This results in more reliable, fast, and precise treatment with reduced downtime.
New to our clinic? What to expect
1. Book a visit
We're always here to help you reach your healthy smile goals. The first step is to give us a call at 613-224-1393 or book a visit online.
2. First visit
During your initial visit, one of our friendly Ottawa dentists will perform an exam and come up with the right treatment plan for your needs.
3. Your smile, your choice
We know that coming to the dentist can be intimidating. We'll help put you at ease, so you can make empowered choices about your oral health.
We're here
to help
Our team of trusted dental professionals is ready to help you improve your smile. We welcome new patients for oral surgery in Ottawa.