Dental
checkup and teeth cleaning Ottawa
We can help you and your family achieve a healthy, beautiful smile. We welcome new patients for teeth cleaning in Ottawa!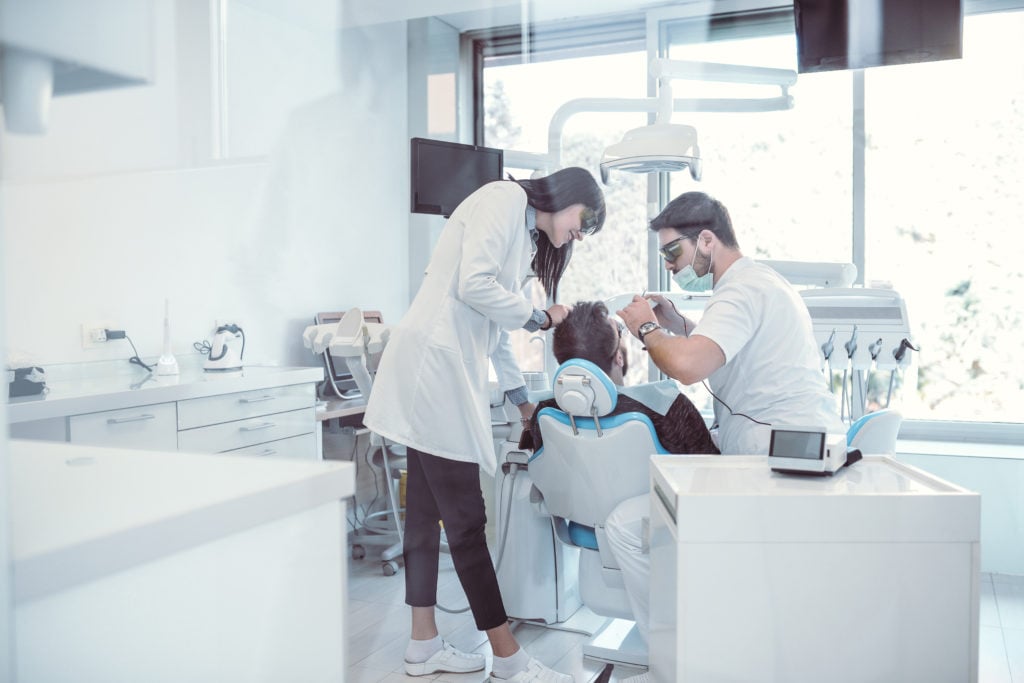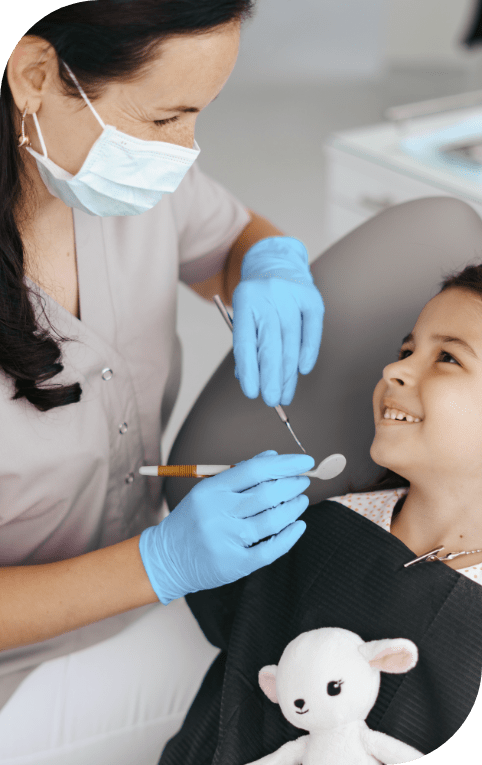 Maintain a healthy smile with

regular teeth cleaning
Regular dental checkups and teeth cleaning help keep your teeth and gums healthy. There is also a strong link between oral health and overall body health. For example, tartar buildup leads to gum disease, which is linked to heart disease.
That's why it's important to brush and floss daily, and come in for a dental checkup and teeth cleaning every six months.
Benefits of regular checkups and

teeth cleaning
Healthy teeth and gums
Whiter, brighter smile
Prevent gum disease
Fresher breath
Spot cavities early
Prevent future problems
Improve overall health
At our Ottawa dental office, we create a friendly, welcoming environment where your comfort is our priority. Our trusted dentists and hygienists are always here to help keep your teeth clean and healthy.
What to expect during a checkup and teeth cleaning
Step 1: Examination
A dentist will examine your teeth, gums and jaw. They may also perform x-rays to take a closer look at your oral health.
Step 2: Teeth cleaning
A dental hygienist will use special tools to gently remove plaque and tartar from your teeth.
Step 3: Polishing
The dental hygienist will polish your teeth to remove stains and brighten your smile.
Step 4: Flossing
You'll receive a professional flossing to clear away any remaining debris and make your teeth feel shiny and new.
Step 5: Home care
The dental hygienist will give you personalized recommendations on how to take care of your teeth and gums between visits. As always, twice daily brushing and flossing is essential.
Dental checkup and teeth cleaning FAQs
Do I need a teeth cleaning if I brush and floss daily?
Regular professional teeth cleaning is needed to clean areas of your teeth that you cannot reach with brushing and flossing. Coming in for a checkup and teeth cleaning in Ottawa also helps us to detect early signs of dental issues, such as tooth decay and gum recession.
What is teeth cleaning?
Teeth cleaning is a form of preventative dentistry that helps protect your oral health. Getting a teeth cleaning every six months prevents plaque and tartar from accumulating and causing tooth decay, gum disease, and other issues.
What are plaque and tartar?
Plaque is a film of food and bacteria that builds up on your teeth. The bacteria in the plaque produce acids that wear away your tooth enamel and gums. Plaque can accumulate in hard-to-reach areas under the gums and in between teeth. Tartar, on the other hand, is hardened plaque that must be removed with professional teeth cleaning. Left untreated, tartar buildup can lead to gum disease, receding gums, and cavities.
What is the cost of a checkup and teeth cleaning in Ottawa?
A dental checkup and teeth cleaning is a routine procedure that costs less than many other treatments. When you invest in regular teeth cleaning, you'll prevent future issues that require more costly treatments. Most insurance companies provide coverage for a yearly or bi-yearly dental exam and cleaning in Ottawa.
New to our clinic? What to expect
1. Book a visit
We're always here to help you reach your healthy smile goals. The first step is to give us a call at 613-224-1393 or book a visit online.
2. First visit
During your initial visit, one of our friendly Ottawa dentists will perform an exam and come up with the right treatment plan for your needs.
3. Your smile, your choice
We know that coming to the dentist can be intimidating. We'll help put you at ease, so you can make empowered choices about your oral health.
Let's talk
Our friendly and experienced Ottawa dentists and hygienists are here to help protect and improve your smile. We welcome new patients for a checkup and teeth cleaning in Ottawa.