Digital dentistry

Ottawa

We use digital dentistry tools, so that your dental visits are as comfortable and convenient as possible. Book a visit to start improving your smile with the help of advanced dental technologies.
Digital dentistry—an innovative way to improve your smile
Digital dentistry is any digital or computer-based technology used to carry out dental procedures. It streamlines every stage of your dental visit, including examination, diagnosis, treatment, and record keeping.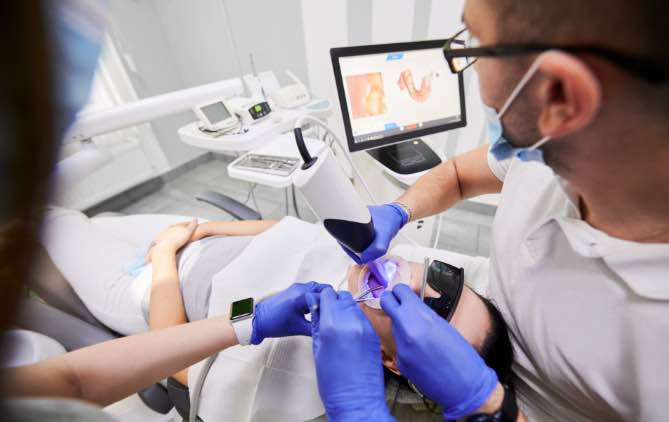 Benefits of digital dentistry in Ottawa
Accurate
Digital dentistry tools, such as intraoral scanners and 3D printing, help dentists more accurately diagnose and treat your dental issues.
Fast
Digital dentistry streamlines dental procedures and processes, so that you spend less time in the dental chair.
Safe
The high quality images produced through digital dentistry help dentists to come up with the safest treatment plan for your specific issue.
Efficient
Digital dentistry allows for more efficient diagnosis, treatment, and record keeping, saving you time and money.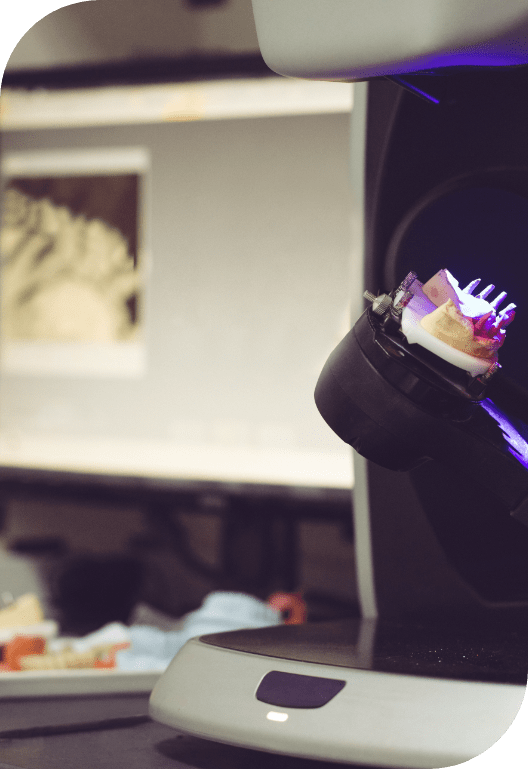 Our
digital dentistry

tools

At our Ottawa dental office, digital dentistry tools have allowed us to replace inconvenient mechanical methods, such as gooey clay impressions. But it doesn't end there.

We use several digital dentistry tools to improve your oral health with optimal efficiency and convenience.
CBCT scanner
A Cone Beam Computed Tomography (CBCT) scanner is a special type of x-ray equipment that produces high quality 3D images of your teeth, soft tissues, and jaw. We use these images for more precise diagnosis and treatment planning.
3D printing
This digital dentistry tool involves scanning your teeth with an intraoral scanner, which produces a 3D image of your teeth and gums. We use these images to help repair damaged teeth, make crowns, and create Invisalign braces. [Link to Invisalign page]
CAD/CAM dentistry
Computer-Aided Design and Computer-Aided Manufacturing (CAD/CAM) technology helps our dentists design and create dental restorations, such as crowns, veneers, and dental prosthesis.
3D guided implant surgery
This surgical technique is used in implant dentistry to plan treatment. It allows our dentists to visualize your procedure and determine the optimal implant location, angle, and depth.
Low-radiation digital x-ray equipment
Digital x-rays produce significantly less radiation than standard dental x-rays. This technology helps us to provide an accurate diagnosis and treatment plan with minimal radiation exposure.
Our Ottawa dentists are here to help you improve your smile with the help of digital dentistry tools.
Keeping pace with the
latest advances
Our team of trusted dental professionals is ready to help improve your oral health with the help of digital dentistry. We welcome new patients in Ottawa.