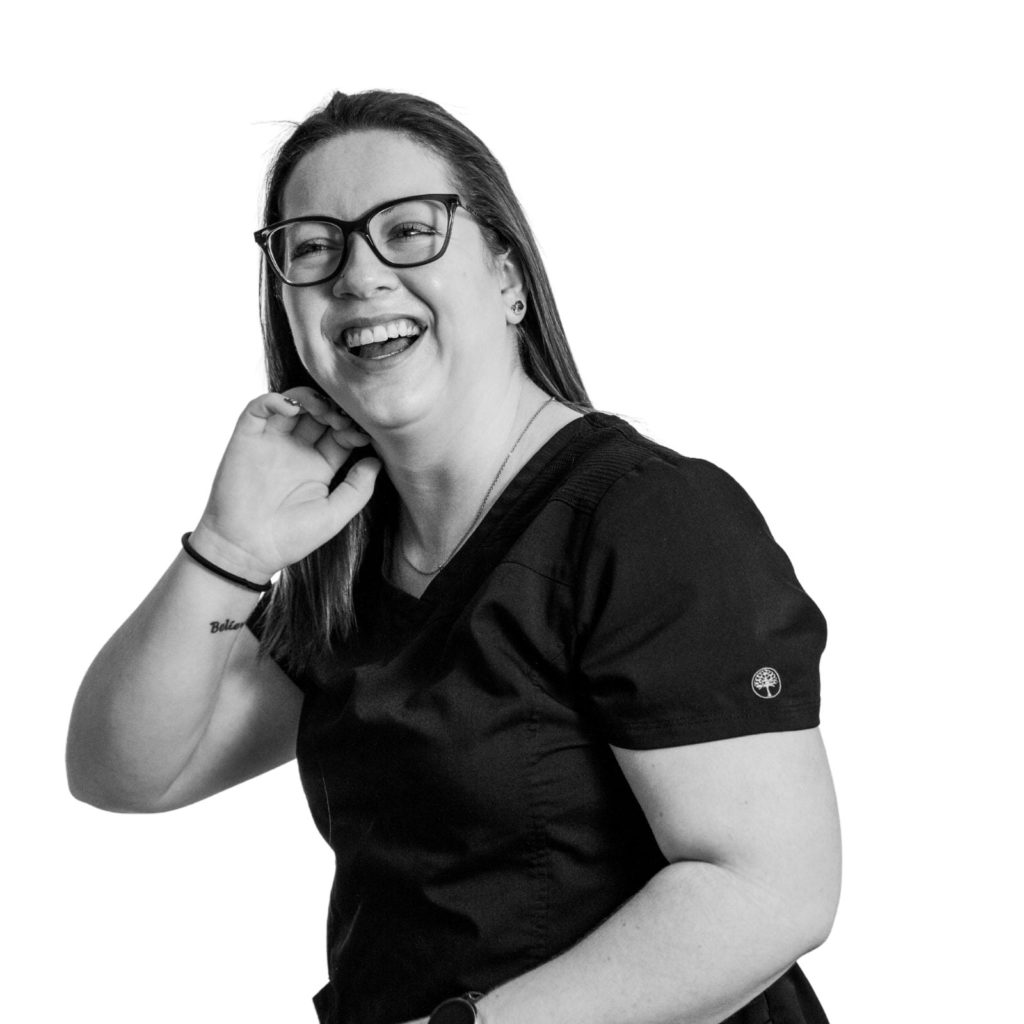 Émilie Loyer, Team Lead
A friendly face to welcome patients
As a dental assistant, Émilie loves helping patients understand the importance of oral health and proper dental care. She also enjoys the versatile and hands-on nature of her work.
In her admin role, she is happy to be the first and last friendly face that patients see during their visit. Working with a team of amazing women is a bonus.
Keep calm and carry a toothbrush
When it comes to putting patients at ease, Émilie takes a soothing approach. She knows that seeing the dentist can be stressful so she makes every effort to provide reassurance.
She also helps educate patients on how to care for their smile. Her top tip for a healthy smile is to have regular dental checkups and cleanings.
Education and training
Émilie is a Level II Certified Dental Assistant. She obtained her diploma from La Cité Collégiale in 2013.
Passions outside of work
When she's not helping improve smiles, Émilie likes to spend all of her spare time going on adventures and learning new things with her partner and son. Cozy nights at home are another favourite pastime.
Part of a
Great Dentistry

Team

Teamwork helps Émilie, as well as the rest of the Capital Dental team, give you a great experience from the moment you walk in our door.