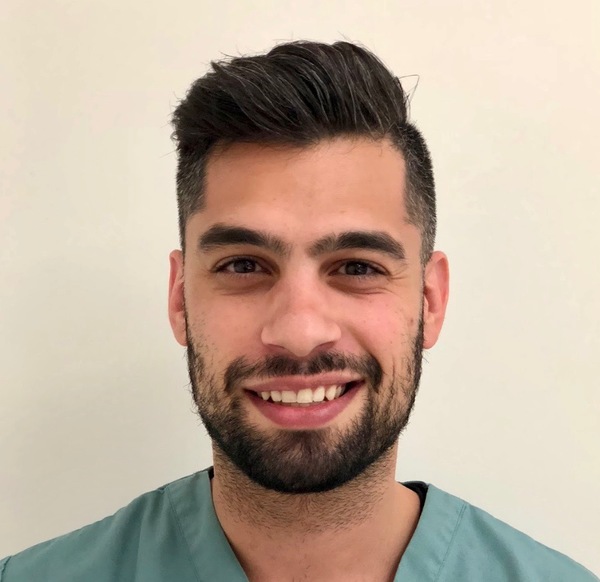 DMD, HBSc
Growing up watching his father practice dentistry, Matthew's father was his first inspiration to becoming a dentist.  Although, it was his time in Iraq that played a critical role in solidifying his future in healthcare. In Iraq Dr. Oueis aided in providing free dental care to the community.  He found inspiration in the dentist's ability to help his community with the minimal resources at his disposal.  It was in these moments that Dr. Oueis grasped the importance of continual care in dentistry, fuelling his desire to become a dentist.  After completing an Hounour's Bachelor of Science at Concordia university, Dr. Oueis worked in prosthetics, providing an additional sense of pride and satisfaction from watching his handiwork help patients regain their mobility.  Later he would recognise this same sense of fulfillment in teaming with his patients to improve their oral health.
Prior to completing his Doctor of Dental Medicine at McGill University, Dr. Oueis joined Health Teams International in Port-au-Prince, Haiti on an international aid project to help improve dental care for the community of Cite Soleil.
Dr. Oueis has a long list of voluteer work which includes;
Oral Health Total Health
Health Teams International
McGill Summer Clinic for people with Disabilities
Samaritan's Purse International Relief
Watoto Canada
University of Ottawa International House
In his personal time, you can find Dr. Oueis travelling.  He has visited 53 countries and counting! He also enjoys photography, cooking and playing soccer.
Awards and volunteer work:
Awards: Canadian Dental Association Student Leadership Award
Volunteer Work: I have spent various amounts of time for weeks to months in Jamaica, Grenada, Haiti, Iraq and Uganda.