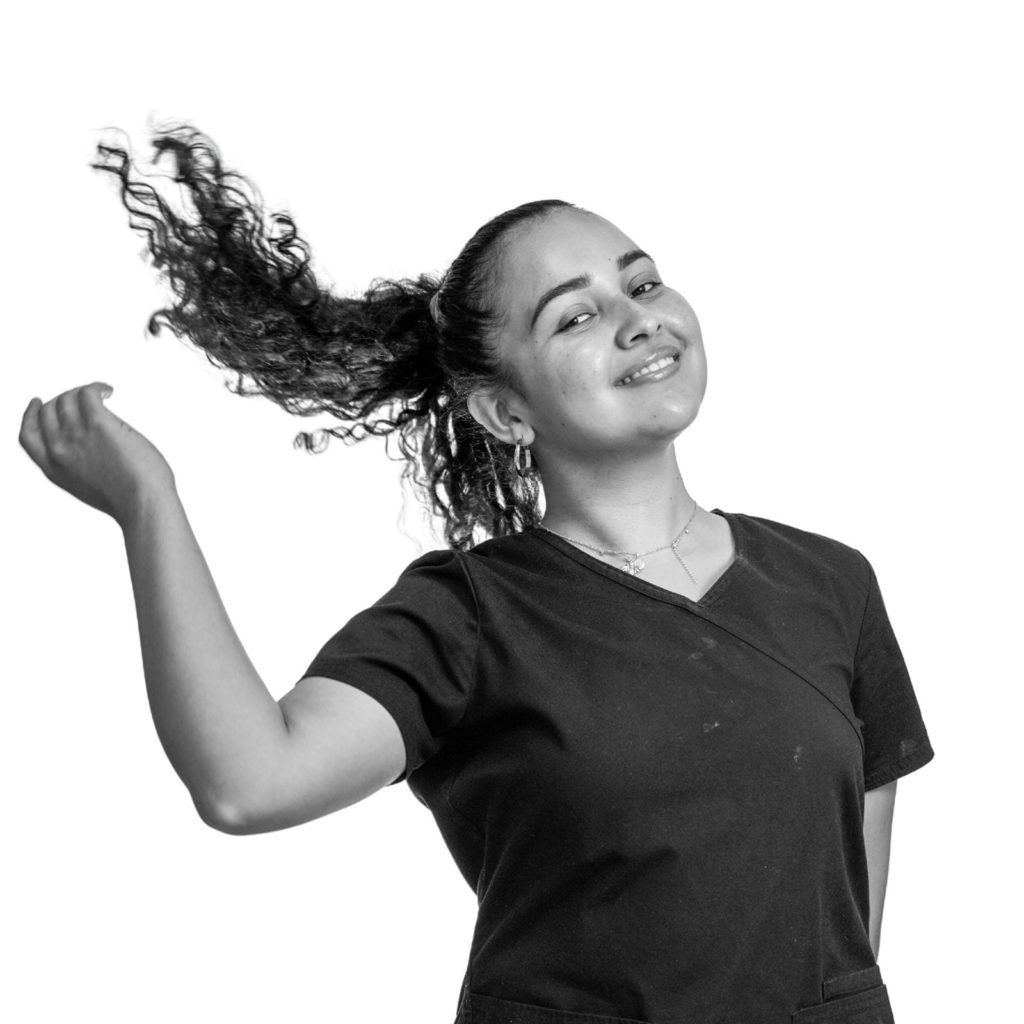 Gabriela Santamaria, CDA
Living the dental dream
Gabriela was inspired to become a dental assistant by a close family friend who was also her dentist. The family friend, who sadly passed away, inspired Gabriela to follow in her footsteps with a career in the dental field.
Gabriela's favourite part about being a dental assistant is being able to take care of people's wellbeing and answer their oral health questions. She also enjoys learning about different materials and techniques from each dentist.
Gabriela is originally from El Savador and can provide services in both Spanish and English.
Easing patient anxieties
If Gabriela notices that a patient is feeling nervous, she talks to them and asks questions to find common ground. She also explains what she's doing so they feel a sense of empowerment.
Her top tips for taking care of your teeth are to brush and floss twice a day (morning and night), drink lots of water and try to stay away from sweets.
Education and training
Gabriela obtained her Dental Assistant Certificate from Algonquin College in 2021.
Passions outside of work
Outside of work, Gabriela loves being outdoors, visiting new places and trying different foods. Spending time with loved ones is important to her as well.
Part of a
Great Dentistry

Team

Teamwork helps Gabriela, as well as the rest of the Capital Dental team, give you a great experience from the moment you walk in our door.